Best Baby Yoda Toys for Children
How to choose the Best Baby Yoda
When choosing a Baby Yoda Toy for a child it is essential to take into consideration the age of the kid.
Plush Baby Yoda Toys for Children
Perfect to cuddle and snuggle all day, those Baby Yoda Toys guarantee to make for a very comfy lovable gift. Plus side : there are no small particles that a toddler can swallow.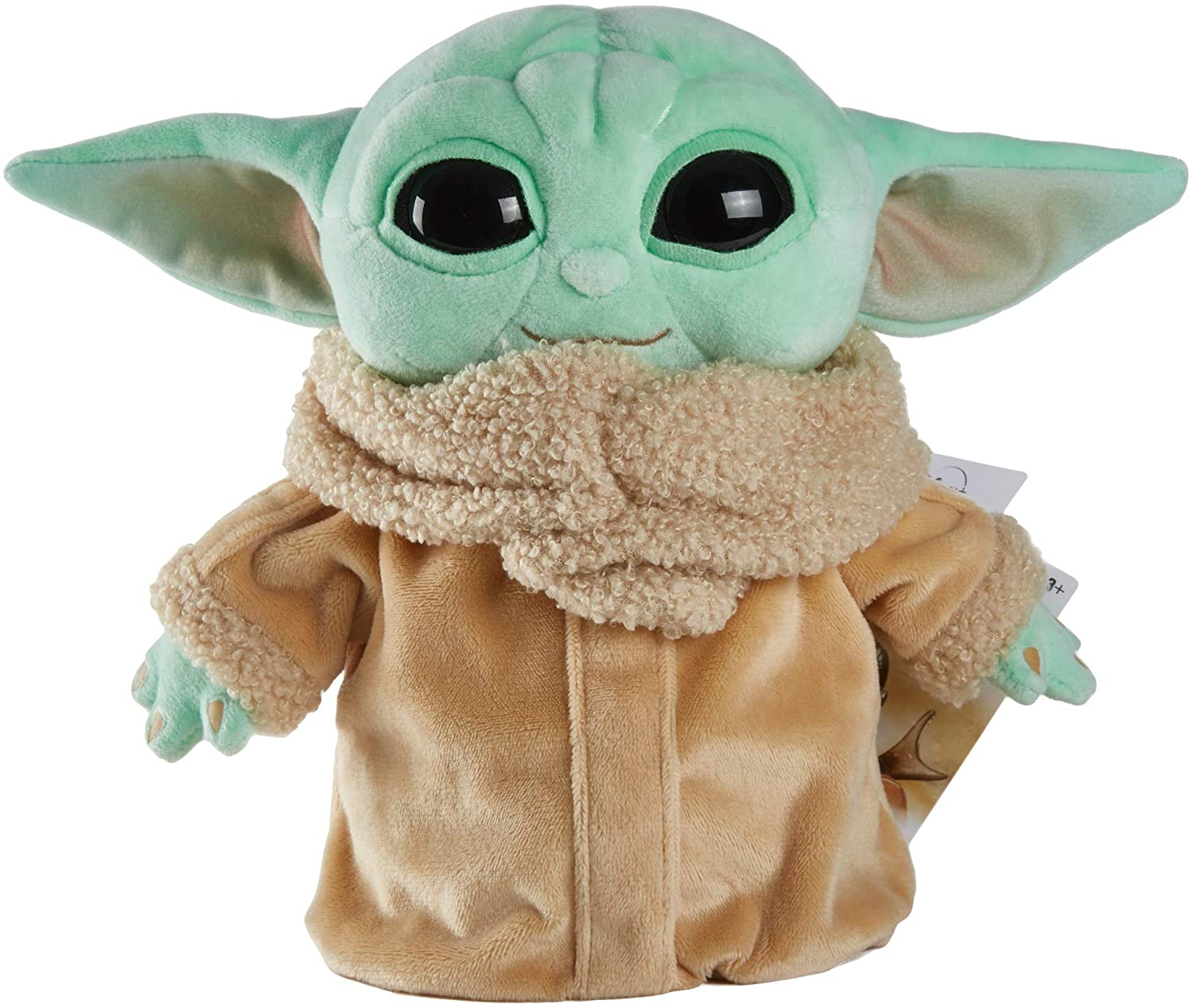 Mattel Plush Baby Yoda Toy, 8"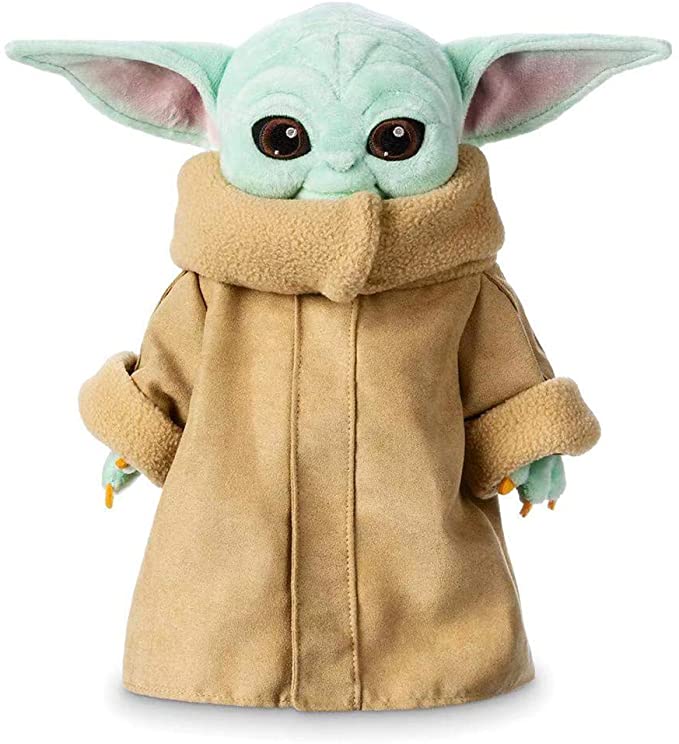 Soft and all-plush Baby Yoda Toy, 11"
Brain-building Baby Yoda Toys
If you are looking for a gift to stimulate the brain activity of a child you might consider a Baby Yoda Lego toy. The Baby Yoda Lego edition contains 1073 pieces and was just launched on 30th October 2020. The Baby Yoda Lego Set will be definitely an unforgettable gift experience for children (and Lego fans of all ages). The Child figure features movable ears and posable head. On top of this, its mouth can be adjusted to create various expressions.
Credit –  Smyths Toys Superstore /  YouTube
Another Baby Yoda Toy gift idea would be the newly launched in September 2020 Baby Yoda Monopoly set. The twist on the original game set includes themes and images inspired by the Mandalorian TV show and The Child. The young ones will learn the basics of how economy runs and the secret tricks of negotiations, playing the board game.
BUY NOW
LEGO® Star Wars The Child
1073-pieces LEGO® Baby Yoda Set with movable ears and head, adjustable mouth.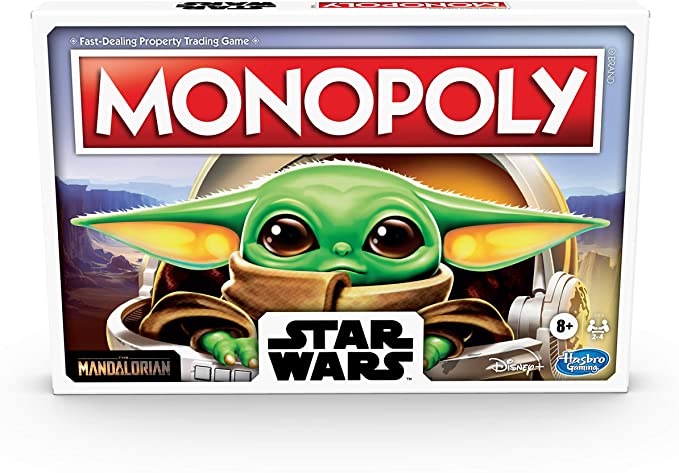 Monopoly Baby Yoda inspired Set with various images and characters from the Mandalorian TV Show
Baby Yoda Toys for Grown-ups
In all honesty, there is definitely nothing shameful to buy a Toy as a fully functional adult. Hence if you are looking to buy a Baby Yoda Toy, you can look at our Best Baby Yoda Toys post or Baby Yoda Toys for Collectors.